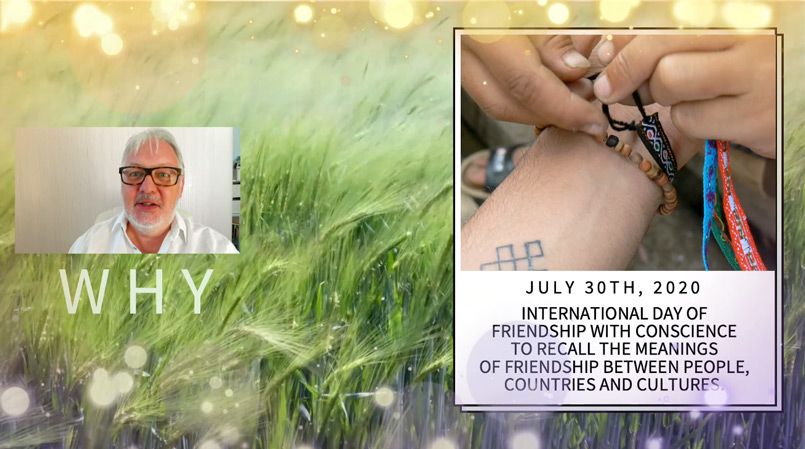 30 Jul

International Day of Friendship 2020
On July 30th, 2020 we are celebrating the International Day of Friendship
This is my declaration of friendship🕺
🗯 Why should you be friends with someone who lives thousands of miles away?
🗯 Why not?
F

riendship
In 1997 Winnie the Pooh was designated as Ambassador of Friendship on the occasion of International Day of Friendship
(Against)

R

acism
International friendships counter racial and ethnic divisions.
For a less divided, more open world.
I

nternational understanding
Communication, encounter and intercultural learning break down prejudices and boundaries between different groups.
This enables a cultural exchange.
E

xperiences
Get authentic, honest practical knowledge.
International friends are the gateway to reality in their home countries.
N

etworks
The interconnected relationships among a group of friends who provide social and emotional support for each other are friendship networks.
A real friendship network only exists if people get social and emotional support.
D

oors
Friendships are the door between people. Abroad friendships create access to people, because people are crucial for peace.
Peace is more between people than nations.
S

peech and Language
Pick up a few snippets of speech; a simple sentence to greet or say thank you.
This can also be helpful if you ask for directions in a foreign city.
H

elp
International friends and friends of these friends will help you in any situation that occurs in their home country.
I

mportant
Friendships are important.
International friendships reduce intercultural fear of the unknown.
P

eace
Let me finish with a quote from the American model Christie Brinkley:
"Share your smile with the world. It's a symbol of friendship and peace."
Let us promote peace through friendship, partnership and cooperation.
Make a new international friend each day!
YouTube Video: 🖥 International Day of Friendship 2020