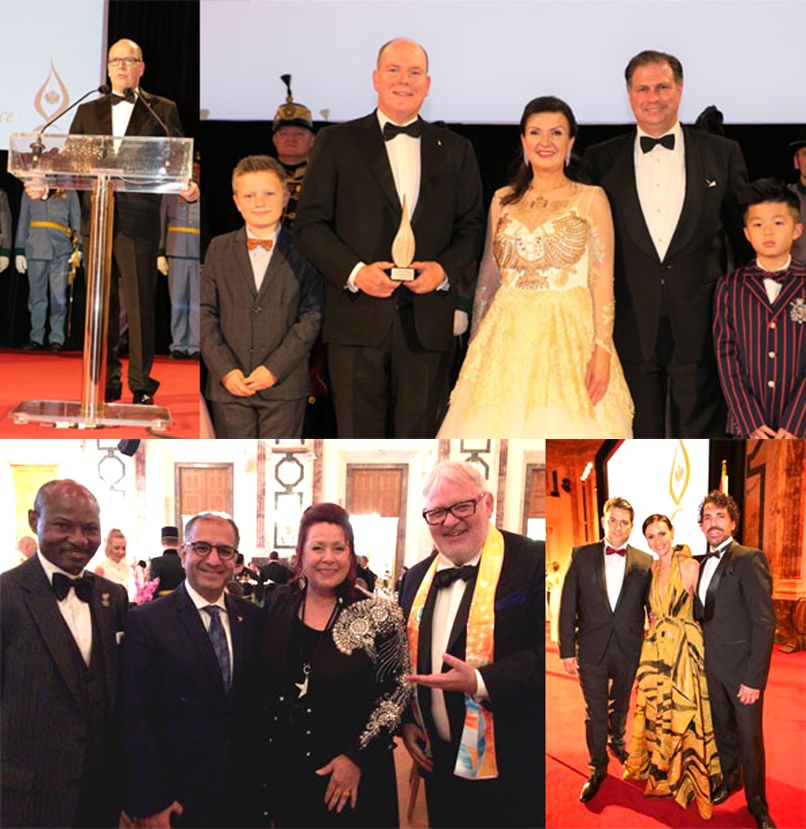 12 Okt

Prince Albert II: "We are no longer alone in the struggle to preserve the planet."

On October 12th, 2019 Prince Albert II of Monaco was honoured with the "Flame of Peace" by Herta Margarete Habsburg-Lothringen for his commitment to the environment and world peace. The award was presented during a charity gala in favour of the association "Flame of Peace" by Sandor and Herta Margarete Habsburg-Lothringen in the Vienna Hofburg.
Herta Margarete Habsburg-Lothringen honoured public engagements of Albert II Grimaldi
Herta Margarete Habsburg-Lothringen thus honoured the efforts of the Prince and his Foundation in the fields of environmental protection, sustainable development, climate change, renewable energies and biological diversity.
"There's an energy that's growing. A conscience that is awakening all over the world, from civil society to international organisations. Of course, there are still sceptics to convince, but we are no longer alone in the struggle to preserve the planet. And the commitments made three weeks ago at the United Nations Climate Change Conference in New York by many heads of state and government to acknowledge the urgency of climate change give me hope that much will change in the years to come," Albert II stressed.
Flame of Peace is promoting and honouring peace-making activities and persons
The "Flame of Peace" is a non-profit association chaired by its founder Herta Margarete Habsburg-Lothringen, founded with her husband Sandor Habsburg-Lothringen
The association is active worldwide with various aid projects to build friendships that unite nations, to strengthen peace and freedom, and to promote awareness of values, culture and tradition.
Source: Voice Aid Magazine